Here's todays Motivational Monday inspirational quote to kick your butt into gear, or inspire change within you.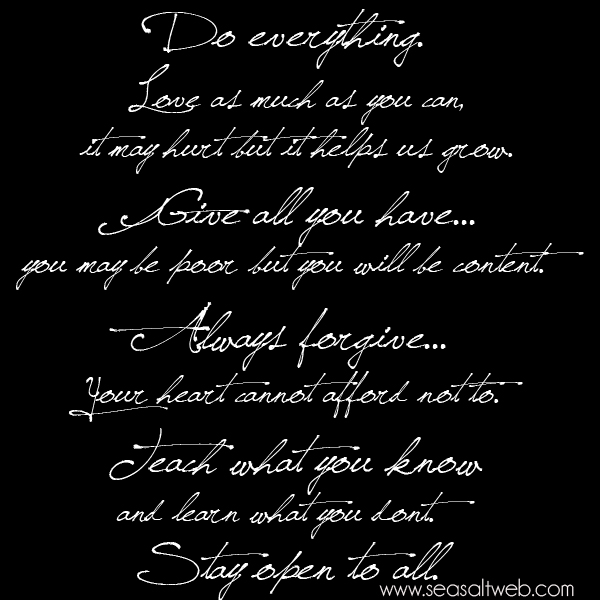 "Do everything. Love as much as you can, it may hurt but it helps us grow. Give all you have… you may be poor but you will be content. Always forgive… your heart cannot afford not to. Teach what you know and learn what you don't. Stay open to all."
Enjoy your Monday beautiful people!
– Sheridan