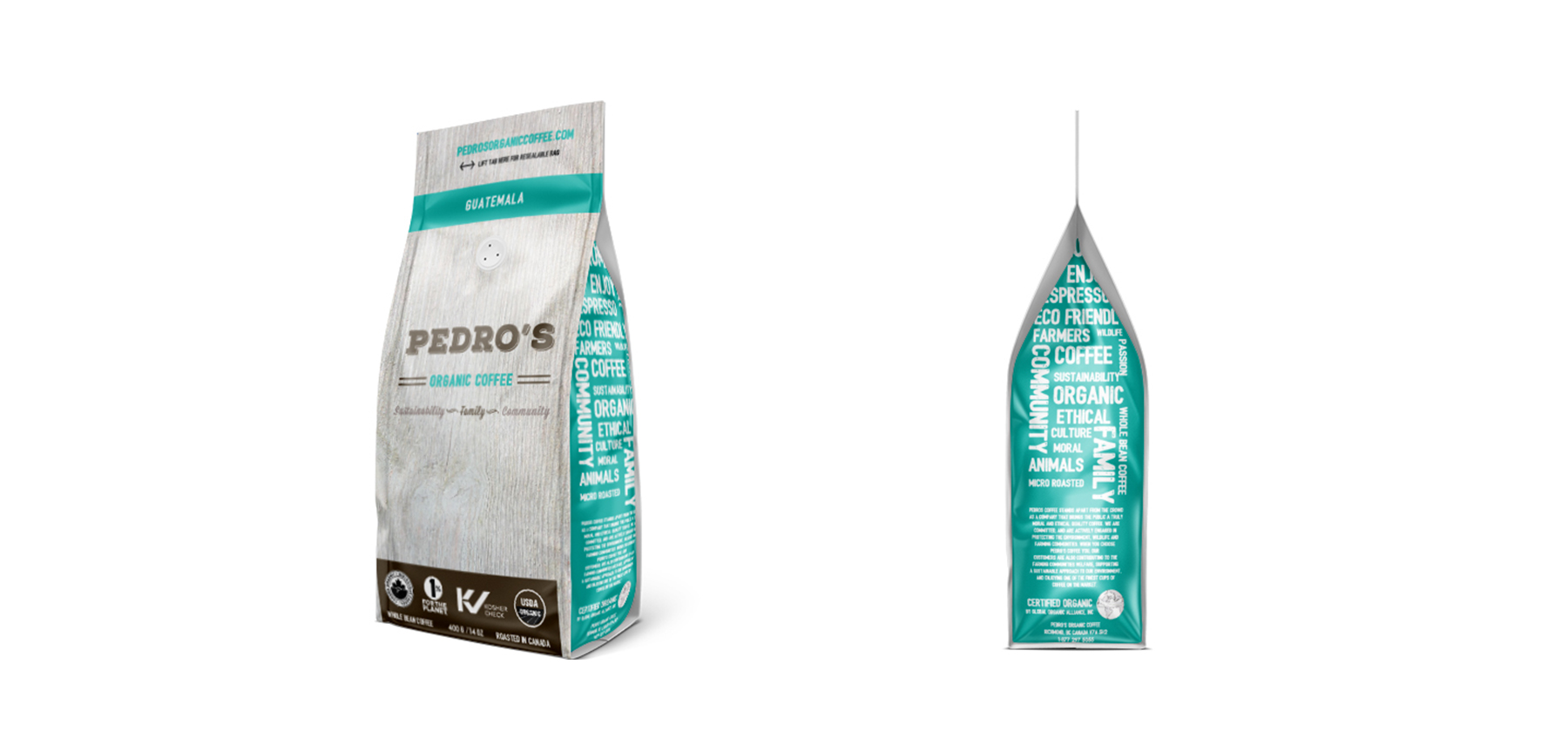 LOGO + PACKAGING DESIGN
Pedro's Organic Coffee in Vancouver is a family owned coffee company dedicated to roasting the finest specialty grade, certified organic, shade-grown, bird friendly and fairly traded sustainable coffees. Their organically grown, sustainable coffees help protect the environment, conserve the wildlife and their habitat, and preserve the rainforest. In addition it greatly improves the working and living conditions for the farmers, their families and communities in the coffee growing regions.
Pedro's needed a corporate branding overhaul with a new logo design and packaging design. Their outdated logo was updated to reflect an earthy, organic image, with a weathered wood background, rustic fonts and a clean look with more modern colours. Sea Salt Design created the fresh, new branding as well as packaging design for their retail coffee bags, coffee cups, and sleeves. One side was in English and the other side in French.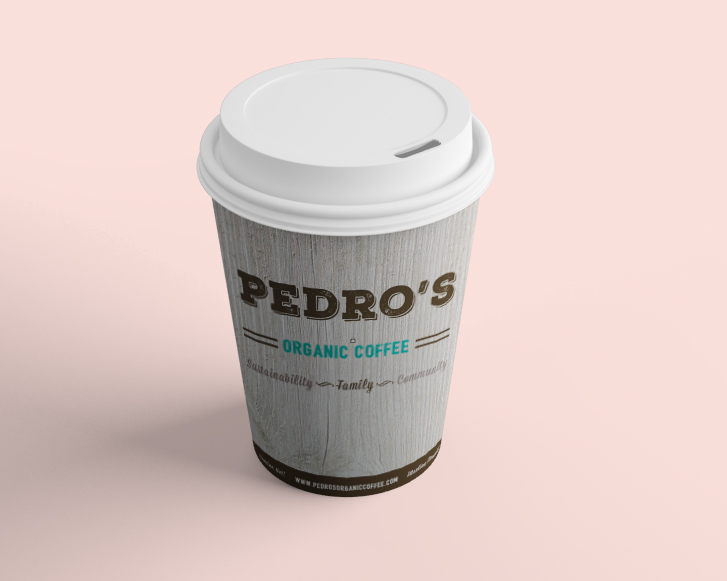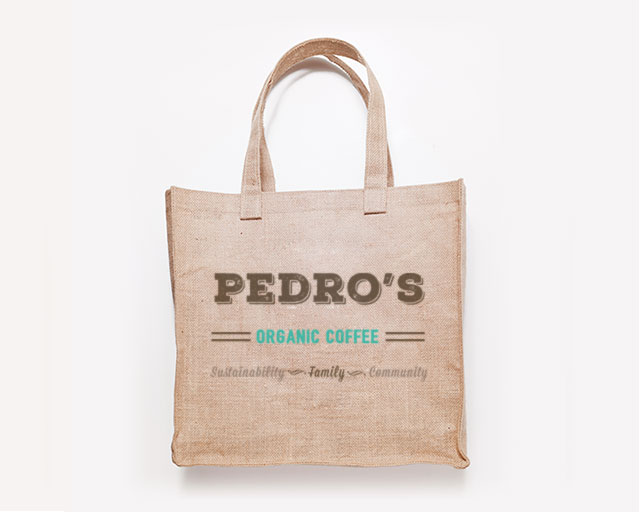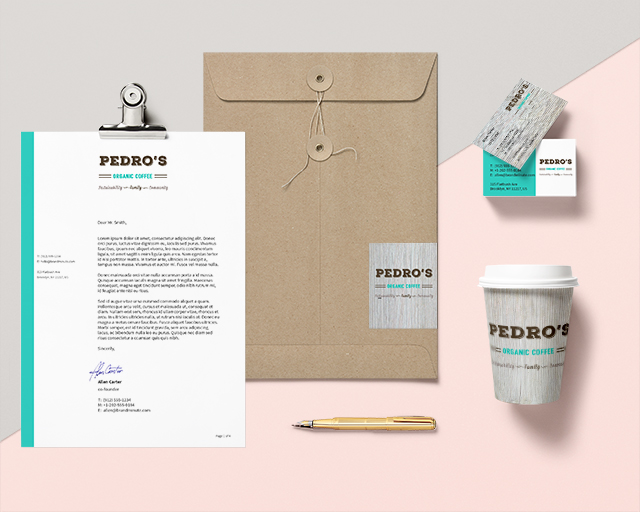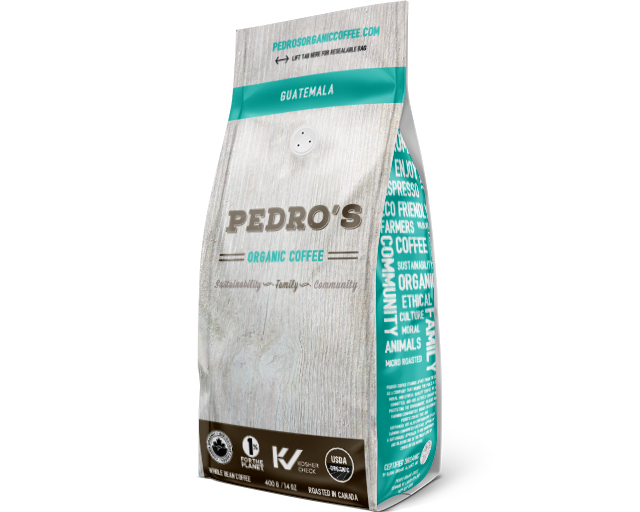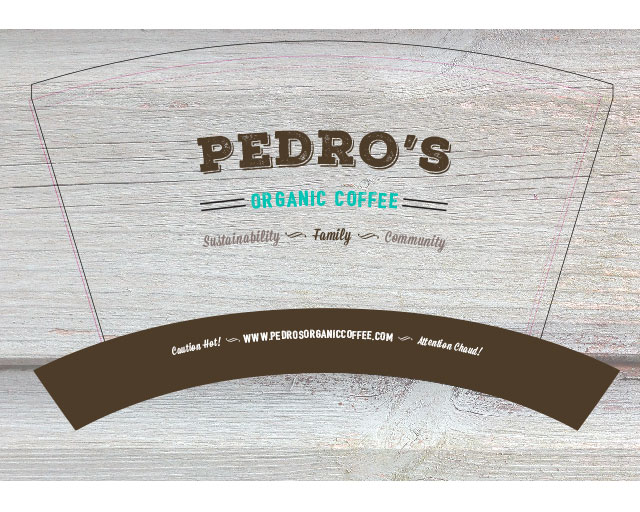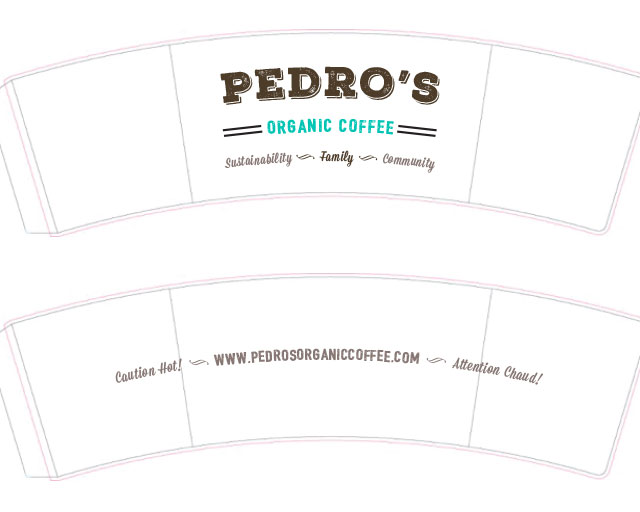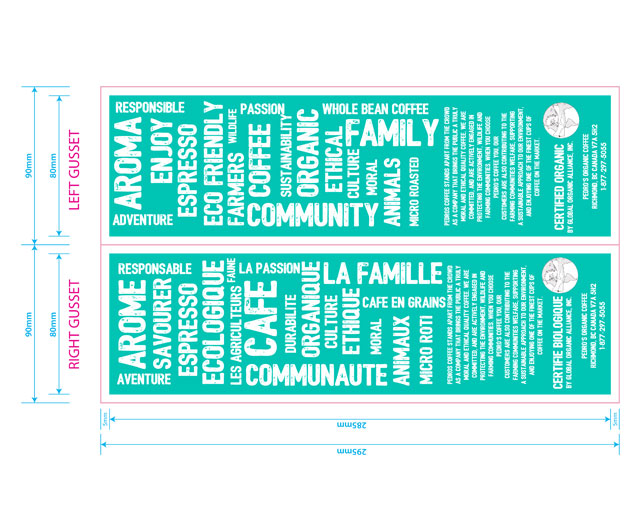 Pedro's Organic Coffee, Vancouver B.C.
Year: 2016
Categories: Logo Design, Packaging Design, Branding

Logo Design + Branding
Packaging Design
Creative Direction